The last several weeks have seen historic moves in the markets.  Large swings, up and down, within a single day have challenged some of the steadiest of investors. This week's headlines include a 100% probability of a recession within the next 12 months.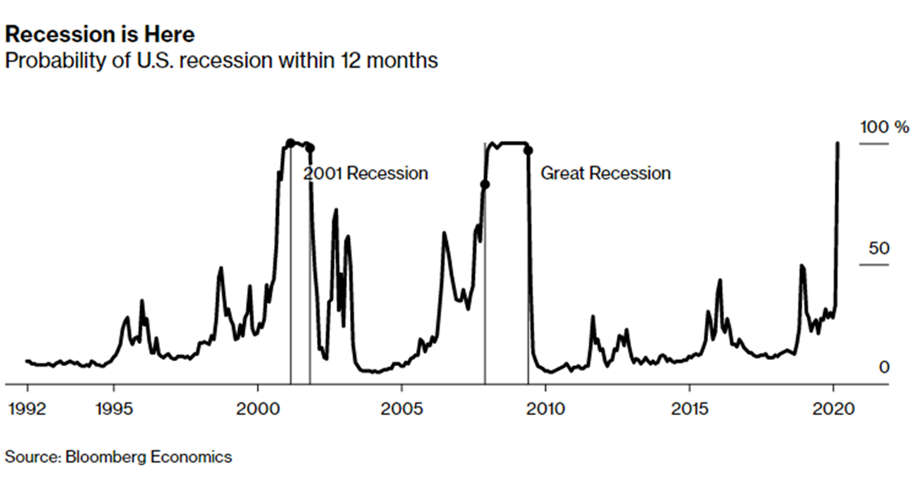 The fiscal magnitude of shutting down much of our global economy remains to be fully understood, but hope has returned to the markets. Government stimulus, OPEC agreements, COVID-19 flattening of the curve in several of the hardest hit areas, and even some indications of new medical technology to fight the virus provide optimism. Many of these improvements are now priced into the market.
Here is a look at this month's returns as of 4/8/2020: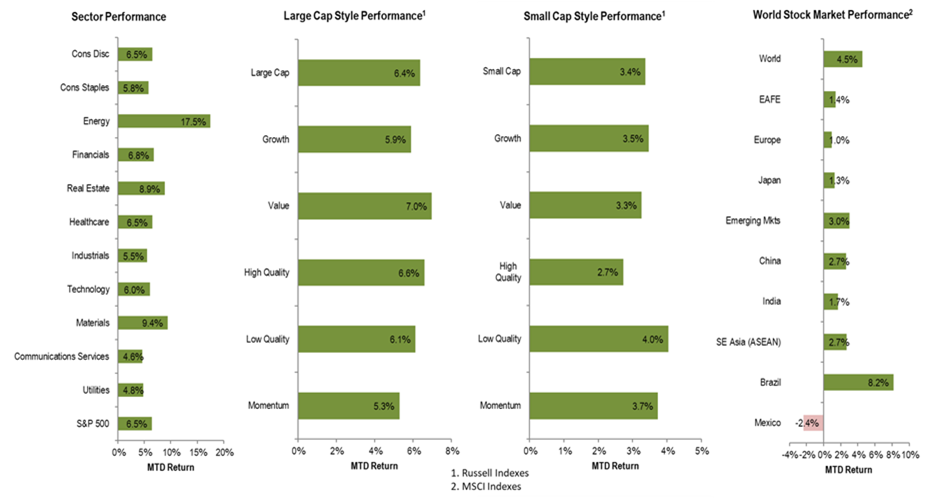 The early April rally applied to all sectors. As a result, the year-to-date decline for the S&P 500 is now only -14.4%.  The immediate future remains uncertain.  Volatility will continue, but the markets are responding to our ability to negotiate obstacles and innovate solutions during crisis, as we work to improve the financial stability and well-being of our society.